Personal trainer reviews in Tunbridge Wells:
Naomi S: I would highly recommend Actuate Personal Training. If you think the gym is boring or don't know where to start, go and see Luke. I really hated the gym before training with Luke but he plans challenging, interesting and varied programmes which are easy for me to follow, even when training on my own. He listens to what you want to achieve and pushes you to work hard. I have noticed a big difference in my overall strength and fitness, plus I now actually enjoy going to the gym!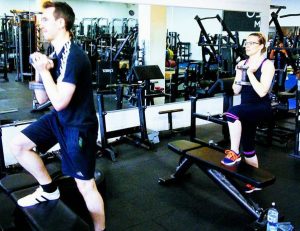 Alex & Becky B: We hired Luke to help get us in shape for our wedding. He devised a weight-lifting gym plan and advised us on what to change in our diet. I have known Luke a long time and what has always struck me is his enthusiasm and ability to explain things clearly. We enjoyed each and every session and whole-heartedly recommend Actuate Personal Training.
Charlotte R: Luke is knowledgeable and supportive. He has improved my running technique in preparation for my first marathon. He has also given me exercises tailored to my goal of improving my posture. He is engaging, fun and focused.
Kim G: Having tried many a times to find a workout regime that I'll actually enjoy and stick to, I finally turned to Luke last year and honestly, it's the best thing I could have done! Luke is extremely knowledgeable, friendly, professional and patient. He has tailored workouts to suit me and whilst it's always hard work, it is thoroughly enjoyable. I initially signed up for one session, with the idea of refreshing every 6-8 weeks, but have ended up with a fortnightly session since. I would recommend him to anyone without hesitation.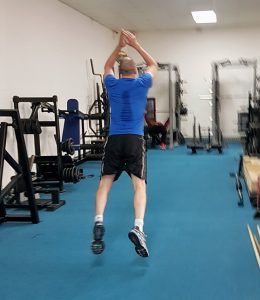 Dave T: Training with Luke has improved my flexibility dramatically within 6 weeks. Luke has created two programs for me so far, tailored to what I'm looking for. Can't wait for my next session when I return to the UK
Stephanie C: I definitely recommend Actuate – Luke is friendly, helpful and tailors things completely to suit each individual. He encourages, explains and pushes you to improve, and you will totally exceed your expectations! Just don't get him started on flip flops…. Five stars!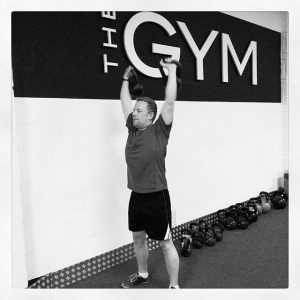 Tom M: Actuate are really the only personal trainers that I've stuck with and seen real results. Detailed work out plans are provided which give me lots of variety, but also focus on some core exercises, which enables me to see progress over time.
When I started I wasn't even able to do one full chin-up, now I'm knocking out 20 and it feels good! The plans also give me the confidence to go to  the gym on my own and not worry about not knowing what I'm doing, or that I don't belong in the free weights section – so I don't immediately head for the cross trainer.
I couldn't recommend them more.
Simon Cox: I have received personal training from Luke several times, usually to help me to achieve a short-term goal – training for a race, or for a Taekwon-Do grading, for example – and each time he has helped me immensely, not only in terms of putting me through a workout that is tailored to my needs and fitness level, but also with advice to help my physical and mental preparation; stretching plans and motivational guidance, for example.
Luke is knowledgeable, professional and full of ideas, and I would recommend him to anyone who wants to learn Taekwon-Do or to improve their fitness either for sport or for general health and wellbeing.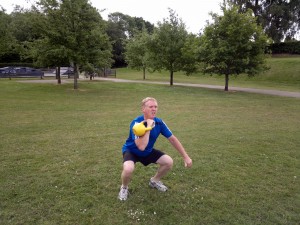 Mike Harman: I've tried loads of ways to get fit. Actuate is fantastic. Luke actually listens, is extremely knowledgeable in so many different methods and tailored a programme to suit me and my quit strange life style. Training with Luke also huge fun and the best value will find. I can't wait for my next session.
Tim Singer: I have been training with Luke for the past few months and the results are clear. I needed a personal trainer as I was looking to lose a little weight and improve my fitness. I had also just had minor operations on my knees and needed to improve my strength. I struggle to keep motivated, but with Luke's help, I have improved my fitness, lost a lot of body fat and gained muscle. Luke is very knowledgeable, professional and is good at encouraging me to push myself. I hope to continue to see the benefits and I would highly recommend Luke as a personal trainer!
Vanessa Ball: I worked with Luke for 15 weeks b4 an event and the result speaks volumes. I completed my event 10 mins faster than last year.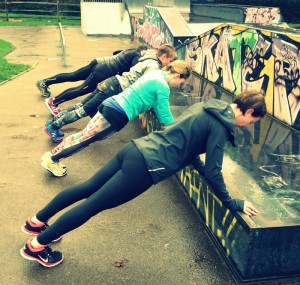 Saveria Di Garlando: Luke has provided training for me both as a Taekwon-Do instructor and as a personal trainer, and his training is always of an extremely high standard. He is very knowledgeable, friendly and motivational, and has helped me to set and to achieve a number of personal fitness goals. The training sessions are demanding but Luke designs training such that I am able to work at a level that's appropriate for me, meaning that every time I train it is a positive experience. I would recommend Luke to anyone who wants to really improve their fitness.
Guy Lambert: In October 2012 I won a medal for sparing at the Taekwon-do World Cup. One of the key reasons for my success was regular fitness training with Luke. Your ambitions may be less extreme than mine, but whatever they are Luke will help you. You will find his training creative, sensitive and sensible. Whether you simply want to loose weight, tone up, recover from injury, get fit – or you have your own ambitions – talk to Luke and he will help you achieve your goals. I unreservedly recommend Luke Thompson.
Wendy Pearce: Luke is a very professional and motivating personal trainer.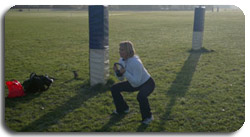 I don't feel bullied when I train but encouraged and have seen great results in my strength and fitness.
I would highly recommend him to anyone who needs variety in their workouts that is also specifically geared towards their own needs.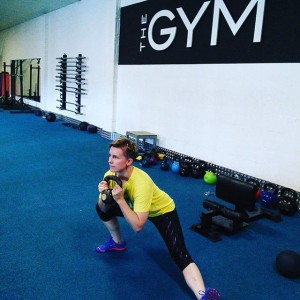 Jay Hill: Training with Luke is fun and works!
He devised clear, short and long term goals with me and I have already achieved this year's initial short term goals, to improving my diet and win a gold medal for Taekwon-do.
Luke is supportive, encouraging and professional throughout each training session. He also is incredibly knowledgeable and enthusiastic, so I am always learning more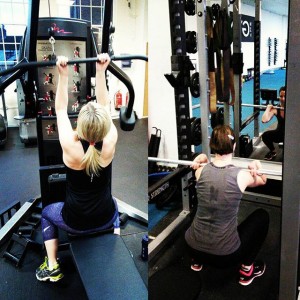 Beth Mackay: Luke is fantastic at tailoring a programme for your personal needs and takes the time to get it right for you. He encourages you to make real progress making challenging but realistic goals with you, making sure you are working within your stretch zone.
Luke's support has helped me get back on track with my fitness goals and sticking with it!