Personal training in Tunbridge Wells.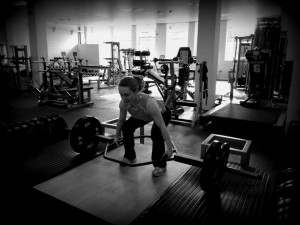 Actuate PT offers personal training in Tunbridge Wells that is dedicated to helping clients reach their fitness goals. Getting fit and losing body fat is more than just working out a few times a week – it requires a holistic approach. Exercise prescription, programme development, nutritional advice, behavioural modification are all necessary if you want to drop a dress size, get healthier or just look better naked. And that's where we can help.
Our philosophy is simple: eat right – train hard – have fun. If you have ever tried following a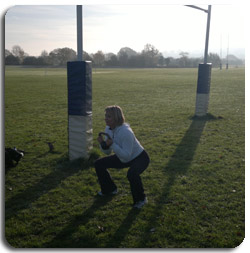 diet you will know that you can have some immediate success but it's all too easy to fall off the wagon and put back on the weight you lost (and even more!).
Exercising should be fun – slogging away on a treadmill for and hour is not fun for most people. Instead, we focus on short, fast training sessions where we can do anything from jumping, skipping, crawling, boxing, lifting weights or swinging a kettlebell.
Personal Training in Tunbridge Wells
We offer private 1-2-1 sessions and small group sessions for those who can't find time or get motivated to go to a globo gym. Training is at your home or in a park in Tunbridge Wells. 
Luke has a keen interest in functional training and improving strength and mobility essential for everyday life. Luke Thompson is a Level 3 qualified Advanced Fitness Instructor and Personal Trainer with nearly 30 years Martial Arts experience. Coaching kids and adults, beginners and national team. 
KBT Strength and Conditioning level 2
Nutrition and weight management
Sports-specific training
Sports nutrition
Functional fitness
Advanced gym instructing
Food science
Psychology of eating and dietary analysis
Training older adults
Alternative environments
Fitness testing and assessment
Health screening
Luke is also a 6th degree black belt in Taekwon-do, a coach for the England National Taekwon-Do team and qualified International Instructor. He has competed all over the world, representing England at the World and European Championships over the last 8 years in Canada, Italy, Scotland, Netherlands, Finland Spain and Sweden. Full list of medals and coaching CV here. 
Luke is registered with the Register of Exercise Professionals (REPs) and has qualified in sports first aid (asthma, CPR, sprains and strains, bone, muscle and joint injuries etc).